Kevin James Wilson
Kevin James Wilson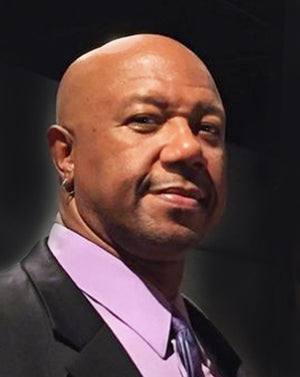 Kevin James Wilson loves to create fine art.  He holds a Bachelor of Fine Art in Illustration from the Rhode Island School of Design where he was awarded a full scholarship. Kevin worked professionally in Indianapolis from 1981 to 1998.  While in Indianapolis, he executed murals, portraits, airbrushed and became proficient in computer graphics. His love for teaching kept him at the Indianapolis Art Center for twelve years, and currently teaching at International Business College. He is the Graphic Design Department Head and is in his twenty-second year of teaching at IBC.
Some of his clients have included The Children's Museum of Indianapolis, The Indianapolis Zoo, The Fox Network, J.C. Penneys, The Indianapolis Fire Department and The Central Indiana United Way. Some of his exhibitions have included The Talbot Street Art Fair, The Penrod Art Fair, he Broad Ripple Art Fair, Indiana Black Expo, The Hoosier Salon and The Indiana State Fair Professional Exhibition.
In 1998 He moved to LasVegas, Nevada, and worked as a graphic artist by day, 
and a fine artist at night.  He exhibited his fine art in Caesar's Palace while living in Las Vegas. In 2002 he returned to Indianapolis to continue his career in fine art.  
Kevin's services as an artist have included: illustration, graphic design, murals, portraits, till life, fine art, computer graphics, workshops, and storyboards.  Kevin is skilled in traditional media and programs such as: pencil, airbrush, acrylics, oils, Adobe Illustrator, Adobe Photoshop and Adobe InDesign.  His real passion is fine art, including portraits and murals.  At the present time, Kevin's focus is the fine art of drawing in black and white and color pencil.