10 Reasons to Send a Greeting Card
10 Reasons to Send a Greeting Card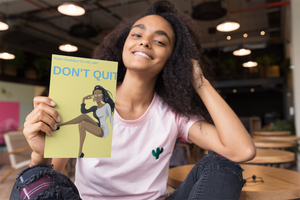 Between the instant gratification of text messaging, the reliability of email messages, the convenience of a grateful Facebook post, the ease of a FaceTime call, and a multitude of modern communication methods, some have gotten away from sending out greeting cards on a regular and casual basis.  It's also no secret to many of us that these communication methods have pretty sufficiently eliminated the personal touch and note of personality that come with the more traditional letter writing and greeting card "technique" of days long gone.  Let's look at ten reasons why you should be sending out greeting cards.
It's more personal: From the handwritten message, to the thoughtfulness behind that message, to the actual picking of the just-too-perfect card, to the writing down of one's actual living address, every step of the process of sending a greeting card brings us back in touch with the people we love. There's an appreciated authenticity behind the gesture as well, indicating a greater level of love or concern.
It's more entertaining: Think of when you were younger (most of us old enough now to debate this question in the first place should remember why greeting cards were even a thing), and the simple, true joy you took in strolling through the rows and aisles, skipping, picking up, putting back, and scouring through the hundreds of cards for sale.  Funny ones, witty ones, simple ones, touching ones- you could spend quite a while going through them all.
It can help you say what you struggle to say: Not everyone gets to be a wordsmith who knows exactly how to say just what they feel or are thinking. Greeting cards are an effective and efficient way to help us communicate with words pre-selected and elegantly typed onto a page. 
You (likely) learned cursive for just this type of thing: So many of us learned to write in cursive for the sole purpose making our own signature and signing lots of important documents (which now require digital signatures) or checks (how many of us even use them?).  Greeting cards are a perfect excuse to throw on a signature for a personal touch.
They can last forever: Text messages or Facebook posts often become lost in the jumble of the web, stated and seen once, but never to be read again as they get lost in massive feeds or messages.  Greeting cards are physical items that so many people love to save for years to come.
You support the postal services: This might not quite apply to everyone, since some greeting cards are given in person, but if you're mailing your greeting card out to someone, you're also supporting an industry that's been struggling for the last decade.
Receiving mail can be a tad bit exciting: Again, this one doesn't necessarily apply if you're giving your card in person, but do you even know how exciting it is to receive mail that isn't a bill, advertisement, or some other form of impersonal information?
They're appreciated: A greeting card means that someone took the time to select a card from a massive assortment of cards, took more time to think over and write a message, and possibly took the time to get it to the mailbox. These efforts don't go unnoticed.
They're needed for refrigerator décor: Shopping lists, humorous magnets, and old family pictures needn't be the only items to be displayed across a refrigerator for a few months.
It has a greater emotional impact: Because the writing of greeting cards has simply become a bit of a rarity, recipients of them tend to have a stronger emotional reaction to receiving and reading them. Whether it's laughter, happy tears, or an appreciative sigh, people simply have a far more emotional response in a positive way to receiving one.
Find a card, find a pen, put the phone away, and scribble a personal note the next time you think to send someone a birthday, holiday, or greeting card.  Use Culture Greetings to pick a card and write a personal message using our handwriting fonts that mirror real penmanship.  Next, specify your recipient and we will print, stamp, stuff and mail the card directly to the recipient – from you.  Let us save you a trip to the store for your Black Greeting Card needs. 
---