10 Ways to Say I Miss You
10 Ways to Say I Miss You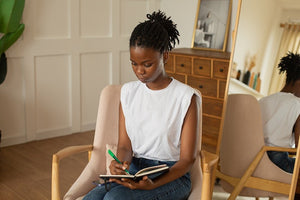 When fairytales talk about a land far, far away it sounds whimsical and sweet. However, anyone missing someone special in their life knows that any place in the world can feel like that very distant land. 
Sometimes you cannot convey such emotion to that person. But for the lucky ones that can, there are many ways to express the heartfelt longing you have towards those you love. 
Sometimes a simple "I miss you" is not enough, so here are ten ways to say it—funny, romantic, bittersweet, and everything in between.
01. I have late-night conversations with the moon; he tells me about the sun, and I tell him about you. 
Coined by S.L. Gray in Skin, Bones, and Too Much Love, this short but heartfelt phrase oozes longing thanks to the vividly romantic atmosphere it paints. 
02. Time flows differently when you are not here. 
Missing someone makes time go slowly—the minutes, hours, and days until the next meeting simply feels endless. Without explicitly saying I miss you, this line conveys that agonizing anticipation.   
03. I miss you like an idiot misses the point. 
As a small break from the bittersweet, this quote conveys yearning in a witty and playful way. This hilarious figure of speech is perfect if your card's primary purpose is to bring a huge smile to someone's face.* 
04. Absence makes the heart weep. 
Sometimes it's best not to hide sadness. Distance can make even the strongest heart feel sorrow, and there is no sense in denying it. This message may be somewhat gloomy, but it conveys how much you miss that important person. 
05. I wonder how much of the day I spend just callin' after you.
This magnificent quote from Harper Lee's To Kill a Mockingbird highlights a prevalent feeling when missing someone—loneliness. With this poetic imagery, you can let that person know they are always on your mind. 
06. Missing you comes in waves, and tonight I'm drowning. 
When you miss someone, it isn't always gloomy. However, sometimes that emotion can be as overwhelming as the ocean—this quote highlights the sensation and makes for an excellent card to portray longing. 
07. You have been gone forever—I've counted. 
Once again, another quote that highlights how time feels eternal when you miss someone you love. It's a simple and direct line showcasing how much you care without additional fanfare. Just direct emotion. 
08. If I had a single flower for every time I think of you, I could walk forever in my garden. 
This beautiful quote by Claudia Adrienne Grandi paints gorgeous imagery. Missing someone is not just a painful experience—it also means you can reminisce about important memories with that person. 
09. When you left, you took my smile. Bring it back soon. 
Some people make us smile with their presence, so we are left helpless when they leave. Sending a card with this message relays a bittersweet message—you may be sad, but there is joy in the future as soon as you meet. 
10. I can't wait to see you again. 
The previous entries have been incredible—whimsical, creative, profound, and funny. However, sometimes the best way to convey how much you miss someone is by being upfront with your desire to meet again. 
The optimism for a future meeting is the bright side of the loneliness inside can feel like that very distant land.