6 Funny Messages for a Sagittarius Birthday Card
6 Funny Messages for a Sagittarius Birthday Card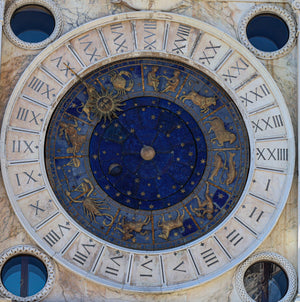 Sagittarius cannot help but take the spotlight at every party they're in–without meaning. Their easygoing, optimistic, and cheery nature makes them a joy to be around and easy to love. 
For their birthday, there is nothing they want more than experiencing something new and out of the ordinary. So, for their birthday, ditch your preconceived notions and embrace giving them unique and exciting things. 
Of course, that includes birthday card messages. Instead of a regular, boring "Happy Birthday" message, we have compiled a collection of funny and charming joke greetings for your favorite adventurous Sagittarius. 
01. Your energy is boundless, and your pursuit of adventures never stops. Today on your birthday, let us take a break—not all of us are half horse! Congratulations to my favorite Sagittarius. 
Sagittarius's symbol is the archer, often represented as a centaur. It makes sense, considering how spirited and adventurous they are—their pace is intense, and they never stop. 
Keeping up with Sagittarius is a different issue altogether, so playfully reminding them to slow down and enjoy their birthday at ease. 
02. Your adventure-seeking spirit has taken you on a brand-new journey—this time around the sun. Congratulations on completing another year, and get ready for the next! 
A message highlighting Sagittarius' spirit of adventure, it oozes charm and playfulness. However, beyond being a funny joke, it is also a good reminder that being alive is perhaps their biggest adventure. 
It may not be as thrilling or exciting as what they're used to, but it's worth celebrating and enjoying just the same. 
03. Here is a card to celebrate yet another birthday—and a new year of mischief-making together! Happy Birthday to my Sagittarius partner-in-crime. 
Being friends with a Sagittarius is an endless source of fun thanks to their mischievous personality, playful jokes, and zany sense of humor. 
During their birthday, let them know that you appreciate that part of their personality—the spontaneity they bring wherever they go. It will make them look forward to the next year! 
04. Your sharp wit is why Sagittarius is the only sign with a weapon—put that thing down before you hurt someone! Happy birthday! 
Few signs are as witty and clever as Sagittarius; nothing escapes their sharp senses and their even sharper sense of humor, both of which always hit with an aim as straight as deadly as an arrow. 
Bring a smile to their face by acknowledging that truly, they always know it all. 
05. You're always the life of the party, but today the party is about your life. Thank you for being born! 
Consciously and subconsciously, Sagittarius folks always try to liven up the environment they're in, as they're mood-makers by nature. 
However, it's nice for them to sit back and relax once a year—let others do the merriment thing for them instead. Just be aware that you're volunteering to take the role with this card! 
06. We've got in trouble more than once, but with you, the ride is always worth it. Happy birthday! 
Sagittarius' sense of adventure often takes them to slightly dangerous paths. For them, life is about enjoying the ride, not the destination, and being with them makes you the copilot. 
This card message highlights how much you enjoy traveling through life with them.