Five Awesome Birthday Greetings for a Friend
Five Awesome Birthday Greetings for a Friend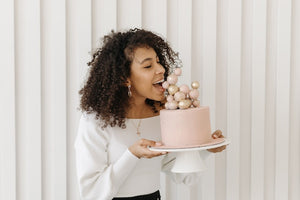 Friendship carries a value that is impossible to measure. After all, the person with at least one true and unconditional friend has experienced the joys of having a chosen family—faithful companions for the good and bad. 
Birthdays are the best chance to celebrate the importance of that special friend in your life. Let them know how much you love them with five awesome birthday greetings that convey the depth of your emotion in a few short words. 
Hilarious jokes, heartfelt messages, and succinct phrases—all of them have a space here. Choose the one that represents your bond the best. 
01. Your friendship is unlike any other, and so are you. Happy birthday! 
Not every friendship is made out of flowery words and tear-jerking poetry. 
For those friends that like to go to the point and be direct, this quick and straightforward message conveys affection without much purple prose. 
It is short and sweet and perfectly conveys the importance of your friendship and the happiness of celebrating a birthday with that person. 
02. Without you, my therapy bills would be outrageous! Happy birthday, BFF. 
Acquaintances can have casual conversations about any topic, but real friends are the ones that exchange profound secrets and struggles, supporting one another in that journey we call life. 
Why not make a little joke about it? 
With this humorous and witty birthday greeting, you can let your friend know just how important this bond is to you while giving them a chance to smile as they read it. 
03. On a day like today, the world changed for the better. Thank you for being born, becoming my friend, and making my life brighter. 
Even if you're not usually the mushy type, birthdays are a great occasion to give friends heartfelt messages that express how much we love them. 
If your friend has made your life a little bit better just by existing, let them know with this sweet and meaningful birthday greeting—odds are the feeling is mutual, and you might just make their special day a little bit brighter in return. 
04. We've been friends for so long I can't remember which one of us is the bad influence! Happy birthday! 
While some friendship groups and dynamics balance the cool cucumbers and hot-headed, others are made by equally silly partners-in-crime. 
If you and your friend love to scheme nonsense together, this card is just for you. In just a few words, you'll remind the birthday bestie that you two are a terrible influence on one another—in the best, most fun way possible. 
05. Congratulations on finishing another trip around the sun. Let's get ready for the next one! 
A good friendship can be like a road trip—you're cruising life together, supporting one another as you go through twists and turns right by each other's side.
And for those audacious explorers, this incredible quote highlights the journey aspect of friendship and birthdays. The best part? In the end, it implicitly highlights your promise to join your friend for the next 365 days of adventure.