3 Sweet Ways To Surprise Your Girlfriend
3 Sweet Ways To Surprise Your Girlfriend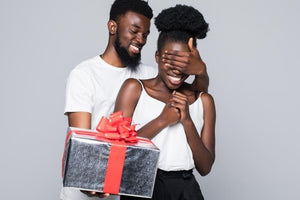 The five love languages—words of affirmation, quality time, physical touch, acts of service, and gift-giving—are helpful for understanding how you and others receive love. While you may prefer to spend hours talking with someone, others may be ok with a quick visit from loved ones and a thoughtful gift.
Uncovering these differences in a romantic relationship helps you better express your love to your significant other. To equip you with some ideas once you learn her love languages, read these three sweet ways to surprise your girlfriend.
Gift-Giving: Put Effort into Your Gift Search
First up, here are some pointers on celebrating the girl who loves a well-given gift. Though people presume these kinds of people are merely materialistic, you know she appreciates any physical representation of your affection no matter the price. For this reason, do some digging for a vintage piece or make your own present. While vintage and homemade make the best gifts for several reasons, chief among them is the thought and effort they require from you.
For her, it's much more valuable if you gift her something that was really hard to find, or if you went to great lengths to create it. The story behind the gift is what matters.
Acts of Service: Do a Difficult Task for Her
For the woman who's putting off a tough house or passion project, take it up for her. Fix that drain that's been giving her headaches for weeks. Assemble the frame for a garden while she's away. Investigate a tech issue she's having.
Be creative—there's always something you could do for her that would mean a lot. Your reward is the smile on her face when she finds that you've sacrificed your time and effort for her.
Quality Time: Carve Out Time in Your Schedule
Our last tip for surprising your girlfriend is perhaps the simplest, at least in theory. Though you may not have much margin in your week for sustained togetherness, prioritize time away from work and other responsibilities to simply be together with your partner.
Rather than an eventful day, throw any plans out the window and enjoy letting your day unfold organically. This may be the change of pace you both need. Above all, make sure your time is truly quality—guard against all kinds of distractions, so she feels cared for.