6 ways to create community in your neighborhood
6 ways to create community in your neighborhood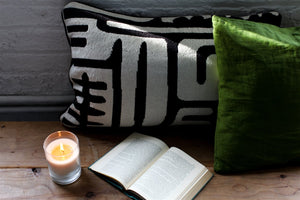 It's easy to see the value of living in caring neighborhoods and being good neighbors.
One recent survey found 75 percent of Americans think it's important to welcome new neighbors, 58 percent say it's important for neighbors to socialize and 37 percent are more likely to seek help from a neighbor than a friend when it comes to small projects.
The chance to meet others is often cited as a primary reason millennials prefer living in urban neighborhoods. The survey found 58 percent of millennials have had face-to-face interactions with their neighbors, while 40 percent wish they were better connected than they already are.
Interested in becoming a better inhabitant of your own neighborhood? Consider these suggestions aimed at promoting a kinder, friendlier environment.
1) Introduce yourself. Take the first step. Instead of avoiding contact when in your yard or out for a walk, shake hands, say hi and make an effort to remember people's names. Even when in-person contact is brief, it can go a long way toward helping people feel connected and more like friends than strangers.
2) Take new neighbors housewarming gifts. Make newcomers feel wanted and welcome by acknowledging their arrival with a thoughtful gift. One meaningful and sure-to-be-welcome idea is a beautifully fragranced soy candle from Bright Endeavors, a Chicago-area nonprofit that employs young mothers. Every purchase helps empower young women by teaching them job training and giving them the skills needed to gain permanent employment and provide for their children.
3) Give new families contact info for neighbors and neighborhood amenities. Include phone numbers for emergency services, doctors' offices, dentists, schools, babysitters, entertainment options, sources of great takeout food, dry cleaners and any other assets you think may be helpful. People will appreciate your insider view into local amenities, and they'll be more likely to communicate key information to others if their contact info is readily available.
4) Organize a neighborhood event. It could be as simple as a front-porch open house or as strategically planned as a neighborhood cleanup, but any gathering that brings people together to socialize is bound to create goodwill and a friendlier neighborhood vibe.
5) Stay aware of who needs help. When possible, organize meal delivery, dog walking, transportation or other assistance for neighbors going through tough times. Teaming up to help others may make your neighbors feel more connected, and people on the receiving end of such kindness tend to pay it forward.
6) Live by the golden rule. Treat your neighbors as you would like to be treated. Clean up after pets and kids, drive through at reasonable speeds, don't be overly loud, mow at reasonable hours, return anything you've borrowed and generally stay aware of how you're coming across to others.
It feels good to live in a neighborhood that feels more like a community than an anonymous collection of strangers. Consider how you can take the initiative to create warmth and peace within your own neighborhood.
Find more information, visit BrightEndeavors.org.
---
- Brandpoint