Celebrate National Son's and Daughter's Day
Celebrate National Son's and Daughter's Day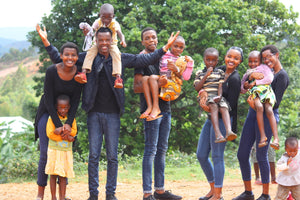 Each year on August 11, parents across the United States participate in National Son's and Daughter's Day. On this day, spend time with the joys of your life.

Let your children know that you are glad they are part of your life. Share family stories, listen to the events of their day, their hopes, and dreams. Enjoy every day you have with them and spend as much quality time as you can.

HOW TO OBSERVE

Do something special for your children today. If they are at home, go for a walk or enjoy a local park. If your children are grown, give them a call and remind them how special they are to you. Use #SonsAndDaughtersDay on social media.
SEND THEM A GREETING CARD

And of course we want you to send a card to all of the sons and daughters in your life.  Pick the card, write a note on the inside using our handwriting fonts that mirror real penmanship and we will print, stuff, stamp and mail the card directly to your recipient - from you!  Save yourself a trip to the store.  
SEND A CARD NOW