Enter the Golden Years With These Hobbies for Seniors
Enter the Golden Years With These Hobbies for Seniors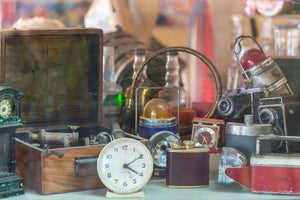 Many people have the wrong idea about aging. The Golden Years don't have to be lonely or boring. Rather, there are so many things to be excited about. Seniors can spend more time with the people they love and take the time to explore their interests. This article will discuss four of the best hobbies for seniors. Older individuals can still find their passion later in life.
Antique Collecting
There are many reasons why people collect antiques. For starters, the items may be worth something in the future. Also, antiques make fantastic family heirlooms. That's why antique collecting is one of the most perfect hobbies for seniors. Grandparents can shop around for items to pass down to their grandchildren. It should also be noted that maintaining antiques is a hobby in itself. Seniors can pass the time keeping their collectibles in mint condition. Finally, older folks looking for something to do can travel to different antique shows around the area to search for hidden treasures.
Gardening
It's true: thumbs can turn green as people age. Gardening is great for seniors because it doesn't take too much physical energy (think container gardening versus planting a brand-new flowerbed), and it gets people outside. Those interested in starting their own garden should visit a local garden center to talk to an expert about their home gardening dreams; the professionals will help interested seniors get the right supplies so they can begin their journey. Seniors can also peruse gardening magazines, books, and websites.
Book Clubs
Older people who love to read should consider starting or joining a book club. Book clubs are a great hobby because reading helps stimulate the mind; it's easy to become a couch potato in retirement. Book clubs provide an excellent way for seniors to stay social too (once the current pandemic allows for social gatherings). Seniors will have a blast sparking lively debates with like-minded individuals. Eventually, book clubs will become an important date on the calendar.
Volunteering
Seniors can also spend their free time giving back to the community. Anyone who feels like they could be doing more should think about volunteering as they age. Luckily, there are many options out there for folks who want to give this a try. Animal shelters, for example, are always looking for volunteers to help around the establishment. Who doesn't want an excuse to play with puppies? Churches, soup kitchens, libraries, and homeless shelters are other places to turn to when looking for volunteer opportunities, once it is safe to do so.
All of these activities listed are excellent hobbies for seniors. People must remember that life doesn't stop when they get older. There's so much to enjoy in the Golden Years. Seniors should embrace their age and rediscover what drives them in life.