Holiday Taste: 9 Black-Owned Spices, Sauces and Seasoning Brands To Look For in Your Grocery Store
Holiday Taste: 9 Black-Owned Spices, Sauces and Seasoning Brands To Look For in Your Grocery Store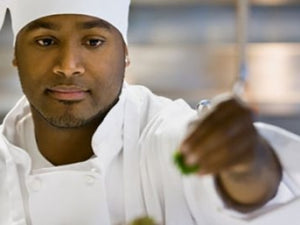 Let's admit it; We all like our food to have a delicious taste. And who doesn't enjoy a good barbecue? With thousands of different companies that make spices, sauces and seasonings, you may not have noticed that at least 9 of them are Black-owned. Here they are:
#1 - Ken Davis BBQ Sauce: This Minnesota-based company was founded by jazz bassist and entrepreneur Ken Davis who began by opening a restaurant in the 60's. Everyone loved his barbecue sauce, but it wasn't until 1970 that he bottled it and sold it to supermarkets. Now it's a best seller in Minnesota as well as supermarkets throughout North Dakota, South Dakota and Northern Iowa.

#2 - Lefty's Spices: This line of famous pork BBQ, hot and mild barbecue sauces and seasonings was founded by Walter Nash Jr. Headquartered in Waldorf, Maryland, the company, named after the founder's father Lefty, sells at grocery chains and supermarkets across the country, and online.

#3 - Stubb's BBQ Sauce: Founder C.B. Stubblefield started his company in 1968 in Lubbock, Texas. His full line of sauces includes 7 sauces, 5 marinades, 2 injectable marinades, 5 rubs, 4 cookin' sauces, a moppin' sauce and a wing sauce. They can be purchased online and at supermarkets across the country.

#4 - Grand Diamond Seasoning: Carolyn Flemister started her company in her own kitchen, making unique seasonings that add flavor to beef, poultry, pork, lamb, and seafood, salads and casseroles. It does not contain any MSG or additives. The company is located in Los Angeles. Products can be purchased online or in stores throughout the LA area.

#5 - Scott's Barbecue Sauce: In 1920, Adam Scott starting selling his barbecue sauce to white people from his back door. His son, Martel, took over in the 1940's and started bottling Scott's Barbecue Sauce in 1948 for retail sale. The original restaurant in Goldsboro is one of the oldest barbecue restaurants in North Carolina.

#6 - Ball's Cajun Foods: Ball's Creole Seasoning Company is one of the largest black owned processed seasoning manufacturers in the south. The company was founded by Reginald McWilliams Ball, Sr. and by 1968 he had five fried chicken restaurant outlets in the area. In 1977 he focused his attention on producing All-Purpose Cajun Seasoning, Cajun Rice and Jambalaya Mix, Crab boil, Cajun Gumbo and Sea-Food Fry Mix. His son continues the operations, selling seasonings to supermarkets, gourmet specialty stores, and supermarket chains across the country.

#7 - Coco Brown Sauces: located in Jamaica, Wisconsin, the company makes all natural Jamaican sauces which can be purchased online or at retail locations across Jamaica. The family-owned business was founded by owners Michael & Jennifer Movery who opened their first coffee shop in 2005 in Ocho Rios Jamaica.

#8 - Keith Lorren Spices: Keith Lorren is a Florida-based spice designer and manufacturer that has traveled around the world and developed unique, delicious soul food recipes that draw people together around the dinner table. His unique line of seasonings and rubs are hand-crafted and low in sodium.

#9 - Riley's Ribz: Based in Chicago, IL, this company is owned by couple Antonio & Caryn Riley and they produce two BBQ sauces and two rubs made from high quality ingredients. Their products are all "gluten free," and lower in sodium compared to other similar products.