How to Make Your Proposal Special
How to Make Your Proposal Special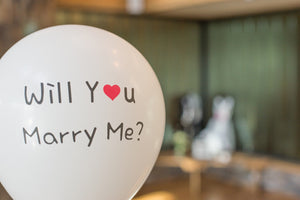 When you find that special someone and the time comes, the only thing on your mind might be asking them to spend forever with you. Even if you know their answer is going to be "yes," popping the question can still be nerve-wracking. It can be difficult to properly convey to your significant other just how much they mean to you while laying your heart on the line. To take a little bit of the nerves out of it, plan ahead to make it the most special night of their lives so far. Check out this guide on how to make your proposal special.
Propose somewhere that means something to your relationship
Don't just do the standard proposal at a fancy restaurant you've never been to and will most likely never visit again. You know your relationship better than anyone, and you know where the most significant events in it have taken place. Take your future spouse back to the spot where you two had your first kiss, said you loved each other for the first time, or first started talking about your future together. Go someplace that may not hold importance to the rest of the world but is a cornerstone of your relationship's positive memories.
Get the perfect ring
Bigger isn't always better, although you won't want to skimp on the stone. Dropping loads of cash on a huge ring won't mean much if you don't get a style and setting your soon-to-be fiancée loves. Remember that she will be wearing this ring every day for the rest of her life; it's important that she likes it. Try talking to her close friends, siblings, and parents about what she likes the best. Consider purchasing a vintage engagement ring instead of a new one to add a layer of romance and make her feel truly unique.
Choose the right day
The day you get engaged should be about your relationship. Try to avoid proposing on major holidays. Think about the anniversary of your engagement and how you may celebrate it yearly. Doing so on a major holiday will take away from the holiday, and the holiday may overshadow your special day. Also, avoid proposing on inappropriate days or in inappropriate ways, such as another person's wedding, party, or event. Make the proposal about your significant other and your relationship so it's more special.