Three Thoughtful Ways to Brighten Someone's Day
Three Thoughtful Ways to Brighten Someone's Day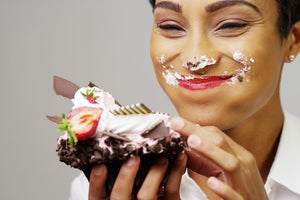 There is nothing better than a smiling, happy face! If you're looking for ways to make someone smile, you have come to the right place. Below are three thoughtful ways to brighten someone's day.
Give Someone a Compliment Don't let complimenting somebody be weird. Normalize it! So many people don't receive compliments regularly, and if they do, it makes them feel uncomfortable and uneasy. Don't let this be the case! Compliments truly can bring a wonderful, beautiful smile to anybody's face.
Dig deep for this one. Don't be content  with surface level compliments. Really compliment the individual with a meaningful, truthful statement that shows  you pay attention and truly mean them.
Make a Meal or Tasty Treat for a Stressed Friend
Food is truly good for the soul. Whether you make your friend a casserole or homemade candy, providing them with food during a stressful time might be exactly what they need. Catering it to their likes will not only show your mindfulness, but that you also pay attention to their food preferences.
And c'mon, who doesn't love a good well-cooked meal?
Actively Listen To Them
Paying attention and being present for somebody can truly be what an individual needs to help brighten their day. It might seem simple, and that you aren't doing much for them, but being an active listener to somebody who needs to express themselves is more helpful than you know. Listening and being present will not only help them, but hopefully bring a smile to their face.
Don't just wait to brighten somebody's day, actively do it. Follow these easy, simple ideas for three thoughtful ways to brighten someone's day. They truly will help! Who knows, you both may be smiling by the end.