Benefits of Having a Pen Pal
Benefits of Having a Pen Pal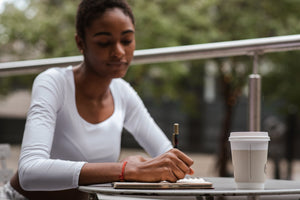 Having a pen pal has always been a great idea. Staying connected with family and friends will always be necessary to maintain relationships. Why not combine the two? In the age of the coronavirus, where in some cases, people can't get out of the house or see relatives, it could never be more relevant. Listed below are some benefits of having a pen pal. 
Writing is a Mental Exercise
Studies show that the act of journaling is excellent for your mental health and brain function. Journaling strengthens your immune system in the immune cells called t-lymphocytes. Seeing how journaling yourself is beneficial, journaling or writing to someone else can be just as helpful. The act of writing out the words on paper can help brain function and cognition. Writing to someone else would also aid in these areas. 
It's a Social Practice
Having a pen pal can lead to a lifelong friendship. For kids that meet a summer camp or respond to an ad for a pen pal in a magazine, the ensuing companionship can last for a lifetime. The average American spends over three hours online a day, culminating in nearly an entire day spent surfing the internet over a week. The internet age has changed the way we socialize entirely; why not take it back to before the digital age with writing using paper and pen. For children who have never grown up with anything different from the worldwide web, having a pen pal could be new and adventurous. 
Pen Pals can be educational
Do you know a classroom of kids that need pen pals? Is an aging relative in a nursing home or independent living? Why not introduce the two groups. Seniors in independent living haven't seen the outside world for quite some time because of the coronavirus or other health reasons. Older adults have lived full and varied lives, often with a wealth of information to behold. They can offer a perspective that many young people have not seen before. As the last of the great generation is dying off, it's up to us to preserve history by talking and recording time with our elders. 
Get Writing
Why are you waiting? Find a pen pal and get to work. Whether you are young or old, middle-aged, or a college student, writing a pen pal will always be beneficial. Consider getting a P.O. Box if you are worried about using your address. If you want to send cards, use Culture Greetings for all of your birthday and special engagement needs.