Best Crafts for Beginners to Start
Best Crafts for Beginners to Start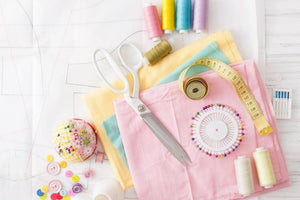 With much free time, it's no surprise people opt for hobbies way out of their interests or realm of expertise. Some cook, some read, and others exercise. Still, some go another route: arts and crafts. Anyone looking for a fun, time-consuming hobby where you make something new must read these best crafts for beginners to start. These low-maintenance crafts will get you hooked once you start.
Knitting
Knitting is a great activity for creating your own scarves, gloves, hats, socks, and more. While commonly done amongst grandmothers and great aunts, anyone can knit. It's suitable for beginners because it requires few materials: just knitting needles, a template, and yarn. Consider joining a local knitting group to get started. These often have free beginner lessons and may offer supplies for you to bring home.
Soap Making
Soap making is a form of aromatherapy or using natural plant extracts to promote a healthy well-being. Typically, these are through essential oils. In theory, certain aromas or scents, rejuvenate, relax, or exhaust the body, mind, and soul for greater physical and emotional health. One way to practice aromatherapy is with homemade soaps. These require simple recipes with minimal ingredients that you may already possess. Common soap scents include earthy blends, citrus, tea, flowers, candy, almonds, and honey.
Painting
Painting is another great craft for beginners to start. All you need are paints, brushes, and a blank canvas. The hardest part of painting is not the strokes or colors, but rather finding your muse. Painting by originality often frustrates people because they feel they must paint according to a rule book. Contrarily, feel free to paint however your heart tells you. Whether it's your pet, family, a lone barn, or a beautiful landscape, find something that inspires you to put it on canvas.
Sewing
Finally, you can take up sewing. Everyone should know how to sew to decorate their rooms or tailor their clothes. In turn, this saves you time and money. On that note, sew by hand or machine. Machine sewing is easier but requires you to know how to operate the machine. Sewing by hand allows more precise tweaks but can take a considerably longer amount of time. Nevertheless, every first-time sewer must first use these beginning fabrics because they're affordable and disposable.  Cotton, muslin, and polyester are great beginner fabrics that are lightweight, plain, and versatile for practice or the real thing.