Ways to Give Back During the Pandemic
Ways to Give Back During the Pandemic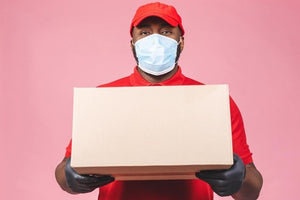 It's during the hardest times that we must reach deep inside ourselves and find the will to continue giving back. The world being the way it is currently has left many people in need of assistance, but how can we give back if it's not safe for us to do so? There are still ways to give back during the pandemic; it just takes a little more research and some extra willpower.
Start Close to Home
It can be tempting to want to make big changes right off the bat, but remember that every little bit helps. With some charities being more difficult to help, look for ways to help the people closest to you. Check in on family and friends regularly, especially elderly ones, and ask if there's any way you can help. Ask your neighbors if they could use your assistance. A small deed is still incredibly meaningful to the one you're helping.
Keep Waste to a Minimum
You've likely already run into issues shopping for essential supplies. This tip is more about remembering to not add to these supply shortages. Take a thorough inventory of all food, supplies, and other essentials; you probably have more than you think already. When you're finished with something, consider ways to reuse or recycle those things that you don't need anymore. In fact, you can get rid of old items and give back at the same time. Consider donating to places like The Purple Heart Pickup to reduce waste and help your community.
Volunteer Virtually
Plenty of charities need more than in-person assistance. Even something as simple as answering phones for your local mutual aid network can put a lot of good back into your community. One large issue that many people now face is an overwhelming sense of isolation. There are plenty of organizations that allow you to connect with another person who may be struggling with isolation, such as elderly folks in hospitals or nursing homes.
Help Those on the Front Lines
Now is the perfect time to help our front-line workers as much as we can. Many of these medical professionals, grocery store employees, sanitation workers, and delivery drivers are struggling to make ends meet—not to mention, they are incredibly burnt out. If you know one such worker in-person, offer your services for things like grocery shopping or buying them food. If you don't know someone in those fields, search online for virtual tip jars you can donate to in order to help out these people who are helping us continue our way of life.
There are still ways to give back during the pandemic; don't feel as though you are helpless to aid the current crisis. If you do volunteer the old-fashioned way, always be safe and wear the proper protective equipment. Together, we can make it through this.