Best Places To Live for Adventure Enthusiasts
Best Places To Live for Adventure Enthusiasts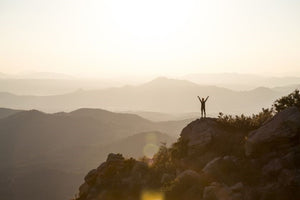 Many states in America qualify as great locations for adventurers, but these are a few recommendations for the best places to live for adventure enthusiasts. These states feature outdoor spots for everyone, no matter the type of adventure you long to find.
Oregon
It's hard to overstate the versatility of Oregon: from Mt. Hood for all levels of skiing to mountain forests perfect for biking. It's fair to say that any adventure lover can easily find an activity to keep them busy, along with plenty to explore in Oregon.
Arizona
Arizona is full of some of the best hills for climbing that you'll ever find. With a unique mix of different cultures, you'll find yourself exploring nature with many groups of people. Thanks to the thousands of climbing routes and bike trails, you'll find yourself always staying active.
Florida
Many fascinating things happen in Florida, and all of them count as adventures. With bike paths and rivers throughout the state, you can go from land to water without much travel. Also, the countless beaches in Florida offer you plenty of ocean adventures.
Arkansas
Arkansas, the home of the Race the Rock adventure race, includes various biking and paddling activities. You can see how Arkansas is popular for people who love to be outside. There are miles of wetlands and hiking paths, giving you a full range of possible activities.
Colorado
It's impossible to ignore the Rocky Mountain national park, as it's one of the most famous outdoor locations in America; however, Colorado holds a lot more than just this park. With plenty of roads and lakes to explore—even some great fishing places—whatever you do can turn into an adventure.
Now, these are just a few of the states that people rave about for their amazing outdoor lifestyles. Any one of them can qualify as one of the best places to live for adventure enthusiasts.