Best Places To Travel To With Your Parents
Best Places To Travel To With Your Parents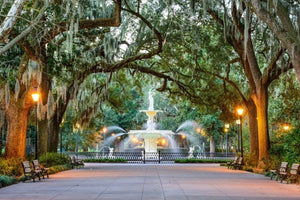 Many people think of vacations as exciting adventures to experience with friends. However, your parents can end up being some of the best travel companions for a relaxing trip. 
Traveling with your parents is a great way for all of you to take a break from the distractions back home with some serious bonding time. If you're footing the bill, a laid-back vacation can be a meaningful "thank you" for all your parents have done for you, too. 
Here are some of the best places to travel to with your parents for a relaxing vacation you all deserve. 
Napa Valley, California
Known as wine country, Napa Valley is home to hundreds of wineries that are accessible by bus, train, or your own transportation. Exploring Napa Valley's wineries, award-winning restaurants, quaint orchards, and poolside lounges are the perfect way to spoil your parents. 
Savannah, Georgia
If your parents are history buffs, Savannah is the place to visit. Savannah is the oldest city in the U.S., filled with historical experiences, rich culture, and beautiful architecture. Savannah's old-time feel is the perfect quiet place to bring your parents. 
National Parks
The national parks feature many must-see locations that are on everyone's bucket list. National parks offer discounted rates for seniors, too, making the trip a little more budget-friendly. 
There are plenty of parks to choose from, so you can cater the trip to your parents' interests—from mountains to canyons and volcanic hotspots, there's a breath-taking view for everyone. Pick one national park or design a road trip with your parents to see multiple on your vacation.
Seattle, Washington 
Seattle is known to be a laid-back city with plenty of culture. It's a great vacation destination for foodie parents, with Pike Place Market in the center of the city and a plethora of award-winning restaurants in the surrounding areas. 
Washington D.C.
Another can't-miss stop for history lovers is Washington D.C. The District of Columbia is full of history, and many attractions and monuments are free to visit. A tour of the White House is certainly a vacation stop your parents won't forget. 
For extra fun, visit in March to experience the Cherry Blossom Festival and see the city full of beautiful cherry blossoms. 
From Napa Valley to Washington D.C., these locations are full of relaxation, history, and culture, making them the best places to travel to with your parents.