How To Throw a Virtual Halloween Party
How To Throw a Virtual Halloween Party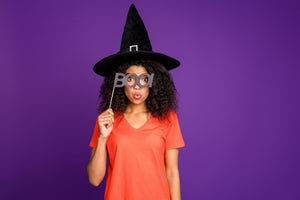 Halloween is quickly approaching, and for those who love the holiday, the pandemic is putting a serious downer on the traditional celebrations. While an annual Halloween blowout bash may not be possible or safe this year, there are still some fun ways to keep the event of the year going. Discover how to throw a virtual Halloween party.
Send Out Actual Invitations and Greeting Cards
It's important to remember in a virtual world that handwritten and customized notes mean more than an email. Send out fun, Halloween-themed invitations. This encourages your invitees to put your virtual event down in their calendars and lets them know that this party isn't the typical, boring online meeting. It's a fun way to get people excited and involved while making them feel special and appreciated.
Schedule Fun Activities—Virtually
Make sure to schedule activities for your virtual party. You can send out little gift bags in the mail to each guest that RSVP's that they are attending with party favors and even game pieces or instructions. Utilize your hosting abilities to lead everyone in some spooky-themed games, and have actives planned so that the evening doesn't turn into a conference call.
Have Everyone Dress up Like You're in Person
Invite everyone to dress up for Halloween, just like if it was for an in-person costume party. Since it's 2020, a fun costume idea is to dress up like it's the roaring 20s—rather than the 'rona 20s. You can even teach your guests how to style vintage jewelry to get the full flapper effect as one of your activities. Go with a theme, or leave it up to each individual how they will dress up. Host a costume contest, and have each guest do a catwalk in their home for the camera, then let everyone vote anonymously for who they think had the best costume and model walk.
The most important thing when figuring out how to host a virtual Halloween party is to have fun and not take it too seriously. The pandemic has made all gatherings and fun events in life harder to enjoy, so do what you can to enjoy the company you gather virtually as much as possible.