Building Connections and Trust: The Importance of Relationship Marketing for Entrepreneurs
Building Connections and Trust: The Importance of Relationship Marketing for Entrepreneurs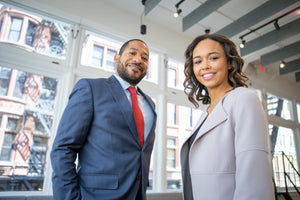 With all the discussion around lack of connections, face-to-face contact, and impersonal relations in a tech-driven society, many businesses and companies have started to find the power in going out of their way to foster a sense of closeness and personal impact with their consumers and customers. 
Customers are looking to find more than just somewhere to spend their money- they want to trust a business and feel personally connected to that business.  Repeat business and returning customers are the result of brand-building and trusting and personal relationships.  As an entrepreneur, you should want to know just how to use this knowledge to your benefit.
Reach Out, Connect, Build: The Power of "Thank You" Notes
No one can deny that what we currently have is a consumer-driven market.  For the consumer, the world is their oyster, and they should be able to pick and choose just which company they want their business to go to. As an entrepreneur, your goal should be for your business to be their first choice. But more importantly, you should also want to be their second choice, and for them to share their experiences with others. 
Just as you are grateful for their business, so too should you be ready to thank them for choosing you and your company.  Simple but effective "Thank You" notes are a perfect way to focus not only on saying just that- "Thank you for your business", but also for showing them you're grateful, you're polite, and you're human. 
When they feel some sort of bond to your company or brand, they're more likely to return to your business the next time they run into similar needs, or to recommend you to a friend or family member. "Thank You" notes aren't even the only way to do this.  Companies really looking to connect with people will often send out holiday cards, birthday cards or discounts, anniversaries, and other recognizable occasions.
Keeping Trust by Keeping them Informed
Newsletters can sometimes be a bit trickier than the simple, yet highly effective means of "Thank You" notes, but they too can help foster positive and personal relationships between a client and a company.  Newsletters that are consistent, edited, genuine, sincere, and timely help to build connections between a strong, communicative business, and the potential or returning client. If they keep people informed, avoid being unnecessarily lofty and wordy, recognize the accomplishments or deeds of a business, they can help customers feel involved, reach out to, and informed.  Trust is the major result in this, as well as a sort of bond. 
Those bonds are crucial, because the customer really does matter, their opinions matter, and in their opinion, they want a business they can trust and that they feel is going to be open with them.  Taking these two minor steps are bound to have a significantly major impact on your company's effectiveness.