Celebrating Earth Day One Day and Every Day
Celebrating Earth Day One Day and Every Day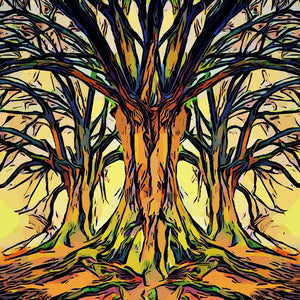 The thing about holidays is that they're often fleeting.  They're brief moments of celebration, joy, and commemoration, and in a short time we move forward and onward with our lives, leaving said holiday in our wake. 
As a holiday, Earth Day is more than one fleeting day.  Every year, Earth Day takes place on April 22nd, but it's so much more than just one day. This day serves as a reminder that the steps we take every single day continue to have an impact on the world we live on.  How much water we use, how often we turn our lights off, each plastic water bottle we purchase, all our little measures of waste, add up over the year. 
Earth Day is the perfect day to remind us how our littlest acts can have the biggest impact.  It's a day that reminds us that even though we forget to stop and appreciate the spring blooms, or we don't have time for hiking on the trails, or we can't quite step out of the office to enjoy the warming sun, it's still there, and it still needs our love, our appreciation, and our help.  It's a holiday whose purpose is to remind us to stop, take a breath, enjoy the planet we live in, and help it heal and flourish.
As Earth Day approaches, it's time to start thinking about ways to really, truly enjoy the holiday for what it is.  Whether you're looking for a full family outing or simply hoping for small steps to make in the right direction, let's take a look at how you can celebrate:
A Day to Make a Difference
Making a difference can be enjoyable, rewarding, and fun.   If you're looking for a way to get out and actually do something to help, most communities have local events happening that you can easily join.  Whether it's a beach cleanup, where groups can roam the shores, enjoying company basking in the sun, and cleaning up clutter and garbage, or a tree planting event, giving people spaces to plant trees into the soil, one day and one act can be powerful.  
A Day to Start a Change
Similar to how New Years is the perfect time to start a resolution or some healthy new habit, giving you a fresh start, Earth Day is a perfect day to signal some daily changes in your own life.  This can be anything from using refillable bottles instead of plastic, replacing old light bulbs with energy-smart bulbs, running the dishwasher or washing machine in the early morning or late evening, or signing up for e-bills instead of paper bills, or installing water-conserving faucets and shower-heads with your major appliances.  Why just pick one, when so many of these little steps can be done together?
A Day to Take a Moment to Appreciate
This is an underrated way to really enjoy Earth Day, but simply taking the family and getting outside and heading to the mountains for a nature hike, heading to a local beach to watch the birds and the sea life swim about, or heading to the local park with a good book, can all be the perfect way to show appreciation.  Children best learn to appreciate and understand the importance of nature and the Earth around us when they get to experience it and see the value in it.  Raising your children to recognize and appreciate its importance can have a life-long impact when we look at how generations view conservation and its importance.
Take a big step, make a small change, or simply seek gratitude, but find some way to get out and celebrate Earth Day this year!
---