Common Wedding Planning Mistakes To Avoid
Common Wedding Planning Mistakes To Avoid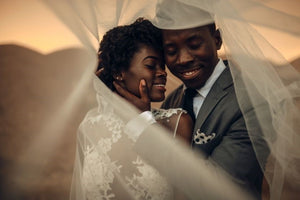 A comprehensive wedding registry, guest list, and venue are just a few of the planning factors engaged couples must consider. It is common for couples to get swathed up in the numerous intricate details and make a few planning errors along the way. Consider these common wedding planning mistakes to avoid while preparing for the big day.
Neglecting a Budget
Setting a budget is an essential part of successful wedding planning. A budget will inform how much you can spend on wedding details.
It is crucial to set a budget with your partner first. Setting a realistic budget from the jump will prevent any disappointing cancellations or fiscal worries. It is best not to start married life in a state of financial stress.
Finalizing the Details Before Finalizing the Budget
Avoid making any decisions on a venue, dress or suit, or guest list until you decide how much you can spend on the wedding. All too often are choices finalized, only to be retracted once it is unfortunately determined the couple does not have the means to pay for their selections.
Picking a Date Before a Venue
Before selecting a wedding date, investigate your intended venue's schedule. Popular venues' bookings fill up months, sometimes even years, in advance. Summer and fall months also tend to be favorable for wedding dates, so check your venue's availability before committing to a date.
Forgetting the Registry
Registries are well-rounded wish lists used for various occasions. For a wedding registry, the couple compiles materials that they need or want for their prospective life as a married couple.
One of the most regretted and common wedding planning mistakes to avoid is forgetting about the registry. A registry can lift many financial burdens from your plate, which may come as a necessity following the wedding expenses. Review popular wedding registry considerations to get the wish list ball rolling!
Planning Alone
Weddings are to celebrate the union of two people. That means that both individuals in the partnership should make an effort when it comes to planning it. It may feel natural for much of the wedding responsibilities to fall to one partner but try to make most decisions together.
Enlist the help of willing family and friends when necessary. There are ample details that need to be solidified for the wedding day to run smoothly, and chances are your family and friends will be excited to help you and your partner for the big day.
Even the most organized couples can get overwhelmed by the wedding planning process. With ample communication and preparation, your wedding day is sure to be one for the books.