Fun Things To Do for Labor Day Weekend
Fun Things To Do for Labor Day Weekend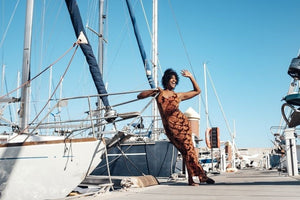 Labor Day weekend is on the horizon, but like many holidays this year, annual party plans are going to have to change to accommodate the COVID-29 pandemic. However, that doesn't mean you can't have fun during the three-day weekend without compromising your health. Below, we'll go through three fun things to do for Labor Day weekend that will provide you and your loved ones with relaxing and safe ways to unwind when the weekend arrives.
Go for a Bike Ride
Many people have been spending a lot of time indoors thanks to COVID-19, and if you're looking for an excuse to safely get outside, then a bike ride is one of the best ways of doing it. Check the weather forecast, plan out a scenic route, and pack some water, masks, and other amenities then hit the road. You can even prepare a meal beforehand and plan your route in a way that ensures your final destination is a nice area in which you can have a picnic. Going out for a bike ride is a wonderfully quaint way to get outside, get active, and have fun.

Spend Some Time on the Water
Another fun, safe way to get out of the house and relax during the holiday weekend is by getting on a boat and hitting the nearest waters. You can spend some time soaking in the sun, splashing in the cool waters, and indulging in a little getaway from the world with your loved ones. Before you rule this idea out because you don't have a boat, remember that you can still rent boats to take out on the water.
As long as you know the important first-time boat rental tips like understanding boating requirements and rental costs, in addition to doing the right research to ensure the rental company is reputable and safe, then you can indulge in a fun time on the water with the family this Labor Day weekend.
Host a Virtual Happy Hour
Virtual happy hours have been a very popular way of socializing with loved ones during the COVID-19 pandemic. It allows you to experience those fun nights out at the bar with friends again, but without actually having to go out.  Since many folks will be spending Labor Day weekend at home instead of partying with friends and family, you have the perfect opportunity to party in a safe environment. Simply put together a guest list, send out invites, take a headcount of those planning to attend, and settle on a time and video chat service that works for everyone.
These fun things to do for Labor Day weekend offer relaxing ways to spend the holiday without compromising your safety. Just because we have to alter the ways we celebrate events like holidays in accordance with COVID-19 doesn't mean we can't celebrate at all.