How To Get the Most Out of Your Summer
How To Get the Most Out of Your Summer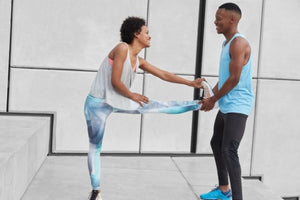 There's something about summer that makes people want to take advantage of the season as much as they can. The weather seems to give us a sense that anything is possible. While this is exciting to some people, others may feel like it's a challenge that they need to rise to. No one wants to feel like they wasted their summer doing nothing of importance. In this article, we'll give you a few tips on how to get the most out of your summer so that you can go into autumn feeling like you didn't waste a single moment.
Enjoy the Outdoors as Much as Possible
Especially if you live in a region with harsh winters, you should take advantage of the outdoors whenever you can. Not only will you miss those opportunities when the weather starts to get worse, but getting out in the summer sunshine is good for your health. You have the rest of the year to stay cooped up inside, so enjoy the outdoors while you can.
Do Something Meaningful
Not everyone gets the opportunity to really enjoy their summer. If you want something to make your summer memorable, giving back to someone else can create a memory that lasts a long time. While it will always feel good to do some self-care and focus on yourself, looking outside of yourself and taking care of your fellow humans can be just as satisfying.
Don't Feel Guilty About Wasting Time
Even if you aren't in school anymore, summer is still a great time to enjoy some good old-fashioned relaxation. We tend to feel like we aren't living up to our potential when we take a simple break. Remember, the time you spend just having fun isn't a waste. You don't need to spend all your time being productive or improving yourself—sometimes, you just want to enjoy the summer.
Learn Something New
One great way to get the most out of your summer is to learn something new. A new hobby, a new skill, a new interest—learning something just for the fun of it is never a waste of time. Summer is a fantastic opportunity to cultivate new interests outside, such as a sport, gardening, or running. When autumn comes around, you'll be glad you used your summer to find something new you enjoy.
Break Your Daily Routine
When it's less pleasant outside, it can be easy to fall into a routine that we never break out of. With the nicer weather comes more chances to do something new and exciting. Don't let yourself do the same thing every day. If you want to get the most out of your summer, trying to do at least one new thing a day will ensure that you leave the summer with a whole host of new experiences.