Romantic Gestures for Every Love Language
Romantic Gestures for Every Love Language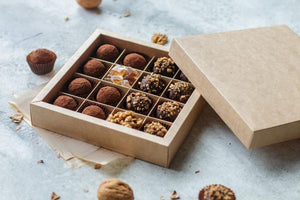 At the end of the day, there's one thing that connects everyone: love. While love may be a universal emotion, there is no one way that people feel or express their love. There is seemingly an infinite number of ways to show someone that you care, both in grand gestures and more intimate, everyday moments. Almost all these actions can fall into one of five different love languages. Knowing your love language as well as that of your partner can help you both achieve a more successful and fulfilling relationship. To get the ball rolling on your love life, we've compiled a list of a few romantic gestures for every love language.
Words of Affirmation
People with this love language prefer to hear verbal professions of one's love. Working the phrase "I love you" into your everyday conversations will go a long way in this respect. This person will also appreciate little compliments throughout the day. If you're not very comfortable expressing your emotions verbally, consider writing them down instead. Taking the time to craft a romantic love letter, hand-written on one of our beautiful African American greeting cards in the Black Art collection, will show your loved one how much you care. They'll be able to refer to these lovely words whenever they need a little pick-me-up and will cherish the love letter for many years to come.
Gift Giving
The gift itself isn't the most important thing with this love language—it's the thought and care that goes into choosing a gift that you know your partner will love. That said, there are almost no limitations on what can qualify as a gift. If your budget allows it, an extravagant gift of jewelry, clothing, or tickets to an event will effectively show your appreciation. However, small gifts can leave just as much of an impact. A bouquet of flowers on a random Tuesday or a box of chocolates will show your partner that you're thinking of them at all hours of the day, not just on special occasions.
Acts of Service
When it comes to this love language, actions speak far louder than words. Such people express love by lightening the load of their partner through small acts of service. Helping with chores around the house or cooking a homemade dinner for your loved one takes a few tasks off their plate so that you two can simply relax together. Washing their car, bringing them breakfast in bed, or doing the grocery shopping for them will all be greatly appreciated.
Quality Time
When you're in love, every moment you spend with your significant other is special. People who prefer quality time enjoy spending a quiet, uninterrupted night alone with their loved one. Planning a special date night or embarking on a trip together is a great way to reconnect with one another through quality time. Turning off your phones at the end of the day is also a great way to disconnect from the rest of the world and reconnect with one another.
Physical Touch
PDA isn't for everyone, but plenty of people do show their love through physical touch. This can include everyday actions such as holding hands and hugging, or it may include more intimate activities. Surprise your loved one with a big bear hug, a romantic massage, or an impromptu slow dance together. The closer you are, physically, the easier it is to feel close emotionally as well.