The Best Items To Donate During Winter
The Best Items To Donate During Winter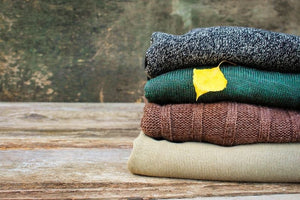 Winter is the perfect time to start helping your fellow humans. We all need a little bit of support to get through the dreary winter days—some more than others. If you feel the call to help those less fortunate than yourself, there are lots of ways to do it. One of the best ways is to increase your donations to local shelters and charities. Whether you decide to drop off or have your donations picked up, here are the best items to donate during winter to do the greatest amount of good.
Cold Weather Clothing and Gear
Obviously, one of the absolute best things you can donate during winter is clothing that helps with the cold. This means more than just emptying out your closet and donating whatever you don't want. It means going out of your way to find items such as:
Thick winter coats
Hats and beanies
Gloves and hand warmers
Sweaters
Moisture-resistant pants
Personal Hygiene Products
Hygiene products come at a premium, even when you have a place to live. For those who live on a much lower income, hygiene items are a serious luxury. Things such as toothbrushes and toothpaste, deodorant, lotion, nail clippers, and other toiletries are difficult to come across, especially during the winter. Making donations of these items will help to make a lot of people much cleaner and more comfortable.
Shoes and Boots
These deserve their own category in this article because of how absolutely critical they are to those without homes. These people can wear out shoes extremely fast because they are regularly on the move. You can save many people a lot of pain by donating new shoes and boots, especially if you live somewhere that sees a lot of snowfall.
School Supplies
Did you know that charitable organizations often get flooded with school supplies near the beginning of the school year, but run almost completely dry by the middle of the year? Donating fresh school supplies in the winter can help make sure that underprivileged schools still have the supplies they need to finish out the year. Consider donating pens, pencils, notebooks, binders, folders, markers, or staplers to really help struggling schools.