The Different Ways You Can Show Appreciation to Your Parents
The Different Ways You Can Show Appreciation to Your Parents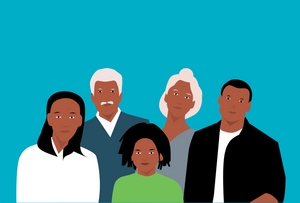 After the angst of your teenage years and getting some physical distance by moving out, people tend to appreciate their parents more than when they were younger. You may feel that you need to give back to them in some way. So, present them with a token that you understand the difficulties of raising you and value their commitment to you. Whether you want to do something large or small, consider the different ways you can show appreciation to your parents.
Offer Help Around the Home
The older your parents get, the more they may need help around the house to do chores, whether they're major tasks or quick trips to the grocery store. You can make yourself available to them when you feel they need a little extra help getting things done. You can put the skills and lessons they taught you to use, repaying them for the years of care.
Give a Gift
You don't have to buy your parents a new TV, but you can certainly do so if they're in desperate need of one. But try giving them a gift with meaning and intangible value. It can be a scrapbook of old family pictures you put together. Or, you might write them a letter expressing how grateful you are to them for raising you. It can even just be you treating them to dinner now and again.
Make the Gift Unique
If you wish to go the route of presenting your parents with something unique, a Hawaiian lei is an example of a good choice. Besides being visually appealing with a lovely fragrance, it has deep symbolic meanings and represents respect and love. Know what different leis mean and present your parents with the one that captures your feelings the best.
Spend Time With Them
One of the most important things you can do—and something your parents will cherish the most—is spending some time with them. Whatever it is that you do together, they'll take joy in seeing you and admiring the person you grew up to become. The way you show your parents you appreciate them isn't important in itself. As long as you're all spending time together, you can create new memories to look back on.