Summer Fun: How To Prepare For a Backyard Party
Summer Fun: How To Prepare For a Backyard Party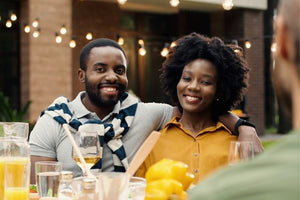 One of the best parts of summer is getting to enjoy the outdoors as much as possible. If you've started pondering the idea of entertaining again, you're probably even more excited about the nice weather. The question now is how to capitalize on it as much as possible. Outdoor parties are the way to go when the weather permits them. But they can take some extra planning to get right. We'll give you a few summer fun tips on how to prepare for a backyard party so that everything goes off without a hitch.
Make Enough Space
Depending on the size of your yard, you may need to consider how much room your guests will have to move around. Setting up separate areas where people can congregate around something like a sitting area can help arrange everyone in a more orderly fashion. If you have a pool but aren't having a pool party, something like a pool floor covering could offer you more space for people to move around.
Prepare For Pests
If your party is outside, it'll be in the domain of insects. One of the most unfortunate parts of summer is the presence of bothersome bugs. Taking steps to prevent pests from annoying your guests will make your party a lot more fun. Bug spray, bug repellent devices, citronella candles—all of these will make your party much more comfortable and keep bugs away from things like your food.
Beat the Heat
It wouldn't be summer without the heat. One of the most important parts of preparing for a backyard party is your strategy for dealing with the heat. Having readily available water at all times is absolutely essential. The more you can do to create more shade, the better. You can also prepare your food and drinks to help deal with the heat by focusing on cold or cooling treats.
Have Games and Activities
A good backyard party usually has a fun activity to go with it. Games and activities help people congregate around something and create more opportunities for conversation. The kind of activity or game you have is dependent on the amount of space you have. Setting up a badminton or volleyball net is a great way to utilize lots of space. You can also have something smaller like a bags tournament if you have less space.
Plan For Bad Weather
The weather can turn on you quicker than you might expect, so it's always a good idea to have a backup plan. Make sure you have enough room inside your house in case it starts to rain heavily or if the heat starts to become unbearable. Bad weather is annoying. But with a little forethought, you can deal with it without having it ruin your party.