Tips for How To Live a More Elegant Lifestyle
Tips for How To Live a More Elegant Lifestyle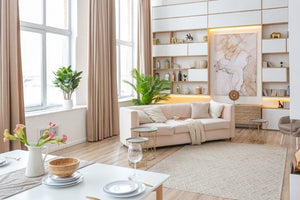 Many people enjoy a classy and elegant lifestyle. An elegant way of life is often full of peace, happiness, and simplicity. If you want to transform your life, read these tips for how to live a more elegant lifestyle.
Dress Your Best
Many people feel more confident when they dress their best. While sweatpants and T-shirts are comfortable at home, they are not the best outfit to wear every day. Besides, classy and elegant styles are always in fashion, so you won't need to worry about changing trends.
Create an Elegant Home
Another tip for how to live a more elegant lifestyle is to create an elegant home. There are plenty of unique ideas for creating an elegant home, and elegant decor makes your home a pleasant and beautiful place to stay. Surrounding yourself with beauty is a wonderful way to bring luxury and elegance into your life. A few examples of decor to use include patterned rugs, lovely antiques, stunning mirrors, curtains, and more. Simplicity is the key to creating an elegant home, so remember to avoid adding too many items to your rooms.
Choose Simplicity
As previously mentioned, simplicity is the key to an elegant lifestyle. Even the famous luxury brand Coco Chanel claims, "Simplicity is the keynote of all true elegance." You can apply simplicity to all aspects of your life, including your home decor, clothing style, schedule, and more.
Quality Over Quantity
To live a simple and elegant life, choose quality over quantity. Instead of purchasing nine cheaply made shirts, purchase two that utilize quality materials. While the two shirts may be more expensive, they will probably look nicer and last longer than the cheaply made shirts. There are plenty of times in your life when you can choose quality or quantity, so make that your philosophy whenever possible.