Unique Hobbies To Take Up in Your Free Time
Unique Hobbies To Take Up in Your Free Time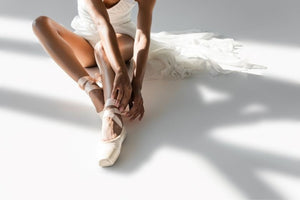 Everyone needs something to pass the time. Typically, people end up cooking, reading, or drawing. But beyond these favorite pastimes, there are many unique hobbies to take up in your free time to exercise your creative muscles even more. Don't feel limited to a handful of things; explore your interests and discover where your passions reside. 
Doing Photography
Photography is an easy hobby to take up and has a high skill ceiling, allowing for significant room for learning and improvement. Whether you want to use your phone camera or invest in drones to capture breathtaking vantage points, you have many avenues for creative fulfillment. You can decide how deep you wish to get into photography, as well. Even the most basic and affordable cameras offer great versatility. 
This hobby also encourages you to discover new areas and locations. You may explore new environments you may have otherwise never visited. Through the lens, you can acquire new perspectives on familiar landscapes, both figuratively and literally, expanding your understanding of your hometown if you choose to explore it. 
Caring for an Aquarium
For those who prefer hobbies in the comfort of their own homes, installing and creating an aquarium not only brings a creative outlet but adds life to your home. With many fish species available and a near-endless assortment of foliage and decorations, you can build a tank filled with color and visually interesting designs.
But it doesn't have to be a static environment; you can mix it up whenever you feel the urge for something new. Manage your fish and create new looks on a whim, whether you want to recreate the tank based on the season or desire to form a certain aesthetic. The number of options can be overwhelming, but that also leaves room for experimentation with different looks. 
Learning Dance
When you want to be active, discovering the many different dance styles opens a world of excitement. Some examples include ballet, ballroom dance, jazz dance, and folk dance. You can find the one you enjoy the most.
Besides the sense of discovery it offers, dancing also has the added benefit of providing physical exercise, keeping you healthy. You can explore different cultures through dance and maintain an active lifestyle simultaneously.
Find What's Right for You
Not everyone will enjoy every leisure activity. So, be willing to try new hobbies in your free time. Don't be afraid to drop one if it doesn't appeal to you. By being open to new experiences, you may find a new passion you can cultivate.