To Seniors Who Have a Milestone Birthday Coming Up
To Seniors Who Have a Milestone Birthday Coming Up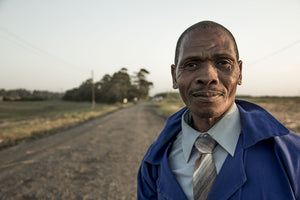 Your first birthday is a milestone, but others do all the work. It's a different story when you're a senior and you get to make all the decisions about what to do on your special day. Figure out how you want to spend your upcoming birthday.
Reflecting on Your Big Day 
Set new goals. Look ahead to all the opportunities that await you. Sign up for adult education courses at your local university. Learn how to scuba dive. 
Relive good memories. Take a walk down memory lane. Give yourself a pat on the back for all that you've accomplished. Picture your kids on the day they graduated from college. Break out photos from your dream vacation in Vienna.
Look back on adversity. Tough times are also worth pondering. Perhaps a painful divorce opened the door for a happier second marriage.
Review your schedule. Studies show that one of the most important factors for happiness during retirement is how we use our free time. Calculate how much time you spend with friends. Do more volunteer work in your community.
Share your strengths. Think about your skills and how you can share them with others. Tutor children in chemistry or give piano lessons. Knit scarves or make homemade mustard for holiday presents.
Celebrating Your Big Day

Have it your way. Throw a big party or mark the occasion with quiet activities – whatever would make you happy. Invite everyone to join you for dinner at your favorite restaurant or spend time alone at a meditation retreat.
Welcome all ages. Invite kids and younger adults. Everyone benefits from exposure to different generations.
Share the spotlight. You may be more comfortable having more than one guest of honor. Choose a friend who has a birthday the same month and celebrate together.
Gather stories and photos. Browse through your old photo albums and computer files. Go over how you met your best friend in college and when you ended up lost on the day you were moving into your first house.
Select a nostalgic theme. Focus on news events and fashions from the year you were born. Serve a dessert you loved as a kid and play music you grew up with.
Focus on affordable fun. Stick to your budget. Let people know if you prefer to pass on the gifts. Decorate your backyard or basement instead of spending money to rent a commercial venue.
Start early. At least one stereotype about aging is true. Seniors may want to avoid driving at night. Make it easy for them to leave before dark.
Attract media attention. Some politicians and TV stars have a tradition of sending greetings to their older fans. This could be your chance to get your five minutes of fame. 
Getting to Your Next Big Day

Protect your physical health. Continue to stay fit by eating healthy, exercising regularly, and getting plenty of rest.
Think positive. Stress can undermine your well-being. Learn how to use positive self-talk. Remind yourself of everything that you have to be grateful for.
Surround yourself with love. Build a strong support network. Stay in touch with family and friends. Attend senior lunches and other events in your neighborhood, and follow up with the individuals you want to get to know better. Consider adopting a pet.
The United Nations estimates that there are more than 300,000 centenarians worldwide, and the numbers keep growing. Whether it's your 100th birthday or your 65th, make it an event to remember.
---