3 Gifts To Give the Passionate Writer in Your Life
3 Gifts To Give the Passionate Writer in Your Life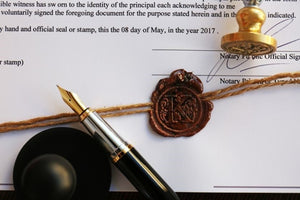 What better way is there to show someone you care than by giving them a gift that supports their interests? After all, gift giving is one of the primary love languages for a reason. From the cute to the useful, a present that aligns with what your loved one enjoys shows that you pay attention to them and care about their interests and passions. If you have a writer in your life, there are a plethora of perfect presents you can send their way on birthdays, holidays, or just because. Celebrate your literary-inclined pals with these gifts to give the passionate writer in your life.
Gifts for Comfortable Writing
Does your loved one spend a lot of time hunched in front of their computer, rapidly typing out their latest brilliant ideas? Writing sessions can be thrilling and intense, but that doesn't mean they have to be uncomfortable. Presents like blue light-blocking glasses, a laptop stand, or noise-cancelling headphones can help keep your favorite writer comfortable and productive as they work. You can also get creative with desk accessories like plaques, penholders, or cute and funny coffee mugs.
Gifts for Traditional Writing
Laptops and computers make it easy for writers to pour out all their ideas, but sometimes it's fun to make something more traditional out of your words. Help your favorite writer get crafty with their work. Consider gifting gorgeous custom journals, engraved fountain pens, or even a functioning typewriter. Alternatively, gift a personalized wax stamp or a wax seal kit to help your writer participate in the rich history of sealing wax and the written word. Traditional writing staples such as these are sure to inspire your friend's creative ambitions.
Gifts for the Avid Reader in Them
A lot of the time, enthusiastic writers are also enthusiastic readers. Literary gifts are a cute and fun way to celebrate your friend's interests. You can look for custom gifts to give the passionate writer in your life, such as jewelry or artwork that bears the recipient's favorite book or author quote. Alternatively, you can find apparel or décor with a beloved book passage written in beautiful script. If all else fails, remember that a book store gift card always fits and is sure to bring a smile to your friend's face.