Activities That'll Let You Savor Springtime
Activities That'll Let You Savor Springtime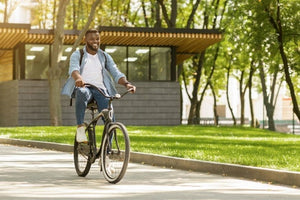 As spring arrives and the warm days return, you may want to find ways to get the most out of the nice weather. However, you might not know what to do. Escape from your indoor surroundings with these activities that'll let you savor springtime.
Eat Outdoors
Eating and sitting outside on sunny days are both pleasurable activities, so it makes sense that they work well when put together. You have lots of options when you want to eat outdoors, so it shouldn't be hard to do in one form or another. You could simply bring out a meal to enjoy in your outdoor patio area or lay out a blanket on the lawn. A picnic in the park is another classic option if you want a change of scenery and a wider space. Additionally, planning a meal outdoors can give you a reason to try out some new recipes as well.
Go for a Bike Ride
Riding a bike is a wonderful activity that'll let you savor spring. The weather is cool enough that you won't feel like you're melting and warm enough that you won't need to deal with biting wind chills or snow. You're free to focus on the environment and absorb the sights, sounds, and scents that are unique to this time of year. Whether you're riding leisurely on a cruising bike or speeding through paths on a fast electric bicycle, you're bound to have fun and get some exercise in, too.
Take a Walk in the Rain
As bright and warm as spring is, there will also be days where it's rainy. Don't let this deter you from getting outside, though. With an umbrella and some light water-resistant gear on, a walk through rain can be quite pleasant. You can appreciate the pattering of the raindrops around you and the smells of your wet surroundings. There's a certain soothing quality to spring showers that you miss when you just stay inside all day. And if you have kids, they'll love getting the chance to splash in the puddles.