Gift Ideas for Your Health-Conscious Friends
Gift Ideas for Your Health-Conscious Friends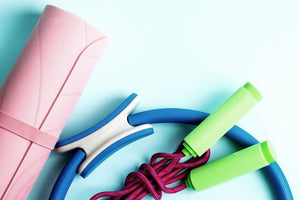 We all have that one friend or family member who is in tune with all things health and wellness. Their exercise regimen? Intense. Their diet? Impeccable. Their morning routine? Early, and marked with meditation. As much as we admire their discipline, gift ideas for your health-conscious friends aren't always easy to come by if you aren't as wellness-focused. Fortunately, we have suggestions to help you out.
Exercise Accessories
Exercise is the cornerstone of any healthy lifestyle, and your friend probably lives for the adrenaline rush of the court or the comfort of the gym. A practical gift to elevate their workout game will always be appreciated. A few ideas you might go for are:
Gym bag
Gym shoes
Weight-lifting gloves
Workout or yoga mat
Water bottle
Novelty workout clothes
For friends who appreciate an experience more than objects, you can also consider making yourself an exercise accessory. A commitment to work out with them for a week or two is one gift idea your health-conscious friend will love. Just don't back out of it at the last minute!
Tea Subscription 
Tea is loaded with health benefits, from boosting your immune system to staving off heart disease. And if you have a wellness-conscious friend, chances are they drink a lot of it. One way you can help keep their teacups full is by ordering them a tea subscription box. These boxes usually arrive on a monthly basis and will allow your friend to try teas from around the world. To sweeten the deal, consider getting them a new mug while you're at it.
Essential Oils
Those with a wellness-inspired lifestyle swear by essential oils. They clean with it, massage with it, use it to settle upset stomachs, and load up their diffusers with it. But oils can get pricey, so picking up a few choice options will make you your friend's favorite person.
But for the friend who already has all the oils their heart could ask for, you can level up their essential oil game by buying them an essential oil extraction device. These machines allow users to extract essential oils in the comfort of their own homes. That way, they'll always know exactly what is going into their oils.
Mindfulness Journal
Physical health isn't the only facet you can focus on when choosing a gift. Mental and emotional health is just as valuable. A way to show your friend that you care about their mind is to get them a mindfulness journal. Mindfulness is the art of intentionality—of being fully rooted in the present moment. Mindfulness journals help the user become more aware of themselves and the world around them.