Different Types of Greeting Cards
Different Types of Greeting Cards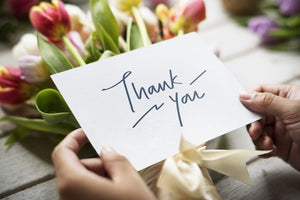 There are so many occasions in a year to send a greeting card to others. Sending greeting cards can brighten a loved one's day, excite them, and make them feel cared about. Greeting cards are a fun reminder that you're thinking about the receiver. It shows time and effort in picking out the perfect card, spending time to add a personal message and sign it, and sending it through the mail to their home. There are many different types of greeting cards you can send. Check out all the styles in this guide.
Folded card
The standard fold card is what most people think about when they imagine a greeting card. There are multiple types of folded card. There's the standard rectangle with a single fold down the center. There's also an option for a square or circle card folded in this same manner. The possibilities are endless for folded cards.
Flat card
A flat card is a simple flat piece of material with the greeting on the front and the message on the back. These are easy to mail and fun to display, since they look like a small, simple work of art instead of a folded card. Flat cards are great for housing photos on the front, such as for an engagement or graduation announcement.
Cut out card
Cut out cards are intricate and formal. They show effort and detail that standard fold or flat cards just don't have. The added character of a laser cut greeting card can make the receiver feel extra special and appreciated. These typically are trickier to fit a lot of information on, though, so it's recommended for use as a save the date or a simple "thinking of you" card rather than an invitation, thank you note, or other card that may require extensive writing on it.
With so many different types of greeting cards, you have a lot to consider before sending out your next round. Consider your occasion, style preference, type preference, and the purpose of the card when purchasing your next greeting card.