Ways To Include Your Parents in Your Wedding Planning
Ways To Include Your Parents in Your Wedding Planning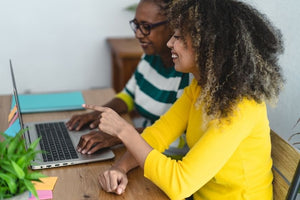 Weddings are exciting, to say the least. With so much to plan for, it's hard to make time for everyone. However, preparing for your special day does not have to be a solo affair. Engaging your network of friends and family is a smart way to alleviate stress by handing off flexible tasks on your to-do list.
Parents especially want a big role, which sometimes makes it tough to find a task for everyone. Luckily, there are many ways to include your parents in your wedding planning that they'll enjoy and will make things even more special.
Keep the Communication Going
The easiest way to include your parents in your wedding planning is to simply keep talking to them. It can be tough to remember to set aside this time while sorting out the fine details of your big day. Parents are a wealth of ideas and opinions, so it's worth making time to talk with them. Bounce ideas off them to see how guests might react to different decisions.
Consider asking about their wedding to find out which parts were most memorable and why. Even if you don't take every piece of advice or eccentric idea they throw your way, you can rest easy knowing you're maintaining a healthy line of communication.
Make an Outing of Outfit Shopping
One of the most important events of wedding preparation is picking out what everyone will wear. The bride, groom, and every guest will need appropriate gussying up, and usually, this includes a shopping trip. The stars of the event can make an adventure of shopping for their clothes alongside key guests as part of a fun outing.
Inviting parents along to weigh in on decisions about color schemes and styles of clothing is an easy and fun way to ensure they're involved with the important stuff. Besides that, Mom and Dad will need something special to wear too. If they don't already have a nice suit or dress prepared, this is a great opportunity to treat them to something nice and spend time together. Mom will especially appreciate your help picking out the perfect outfit that's just right for the occasion.
Involve Them With Essential Supplies
There's usually a little extra leeway when it comes to deciding on the edible details. Ask your parents about different catering options in the area. Investigate how they tackled the issue of a wedding cake. Chances are they know a few out-of-the-way gems with affordable and tasty menus. Besides just getting their opinion, you can also give them the essential task of ordering and picking up supplies. Finally, plenty of parents are talented cooks or may know a few party decorating tricks you never thought of. Consider inviting your parents to create their specialty dish to present to the guests.