Gifts To Give Your Close Friends To Show You Care
Gifts To Give Your Close Friends To Show You Care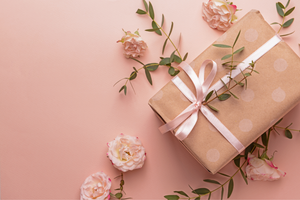 Buying gifts is never easy, but it becomes harder the more you know that person because there's so much more pressure on what the gift says and means about your friendship. It can be so hard to find something that conveys your thoughts adequately. But there are some gifts to give to your close friends to show you care. Here are a few of them to spark ideas for your own friends and family.
Hand-Made Art
Artwork is all about conveying messages and meaning in a single medium. Taking the time and effort to do that for a friend is the perfect gift to convey what they really mean to you. It can be anything from an intense drawing to a carving or even a simple handwritten poem. As long as it comes from your heart and is meant for them, the gift will be good.
A Game
Games may seem like a simple gift, but they are really just excuses for you to hang out with your friend. Get something that'll interest you both so you can keep finding excuses to see each other. This game can come in any form as well, from a board game to a video game to an imaginary game you make up.
Comfort Clothes
There are so many reasons that clothing is a good choice, but comfort clothing is where it's really at. It says how much you care about a person outside of the simple times you see them outside. Also, who doesn't want another set of clothes that just hug you as you wear them?
Personalized Jewelry
This gift can be a bit more expensive, but it comes in many forms. Jewelry is an intimate gift between people that says I care about you. It doesn't have to be purely for romantic relationships, either; your family members or close friends will appreciate something sparkly, too. Getting the right pendant with an engraving or a special symbol will move your loved one.
These simple gifts to give to your close friends to show you care are only the tip of the iceberg. There are plenty of gifts you can give to show you care; it really is about the energy you put in trying to find the right gift that shows you care. Just keep in mind their life circumstances as well. For instance, gifts for a first-time mother should be different than gifts for your college roomie or your father-in-law.
And of course, don't forget the greeting cards.