How To Plan a Birthday Party in Advance
How To Plan a Birthday Party in Advance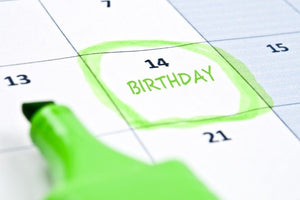 Birthdays are special days to celebrate, recognize, and honor one person and all they mean to the people around them. The birthday party itself is one of those ways of showing you care, so be sure to prepare the right way. Here is how to plan a birthday party that your guests will never forget!
Set Your Theme in Advance
The first thing to do with any birthday party is to set a theme well in advance. Setting a theme can often be the hardest part because it will determine what location, color scheme, group size, and activities you will do. Whether you are planning a party for a child or an adult, having your theme in mind several weeks before the party comes around will give you time to brainstorm more ideas. When coming up with your theme, subtly bring it up in conversation with the birthday person. See what they like and how you can turn it into a party idea.
Manage the Details Over Time
Taking everything one step at a time ensures that each piece of the party planning puzzle receives your full attention. Some of the first things you will want to plan out are the time, venue, and invitations. Be sure to ask for RSVPs on the invites so you can plan according to the right number of people. Taking care of these details a few weeks in advance will allow you to focus on other things like the cake, decorations, and gifts as you get closer to the event. When it comes to decorations, you want to think through what you will use and if you need to order anything in advance. For example, if you are planning to make party favors, find the right bags, small tokens, and ribbons to get. In fact, items like grosgrain ribbon and construction paper can be used in cards, giftwrap, and as decoration at your party.
Focus on the Fun
Planning birthday parties can become tedious and stressful, especially when you want to make it perfect for the birthday person. However, remember that the whole point of the party is to celebrate and have fun with the honored guest. If you are too stressed with the planning, delegate someone to help you with smaller details. Or if you are not sure what else to do, get some advice from a friend. Let the central tone of fun impact how you choose a cake, set up the room, and plan your activities. And most of all, be sure that you are able to participate and facilitate the fun on the day of the event.
With these tips for how to plan a birthday party, set aside some time to start preparing today. The more time you give yourself before the event, the better the event will turn out. And after it's over, please send Thank You cards from our line of premiere Black greeting cards.