Ways To Stay Close as a Long-Distance Family
Ways To Stay Close as a Long-Distance Family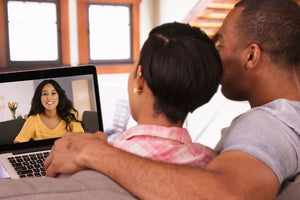 It's an unfortunate fact of life that we can't always be near those we care about the most. Whether it's kids going to college or jobs separating us, it can be hard to feel like your family has a normal relationship when everyone sees each other so infrequently. To help stop these feelings, we've gathered a few ways to stay close as a long-distance family. Just because you're physical far from each other doesn't mean you can't be close to one another.
Put Family Calls on the Schedule
With everyone spread so far apart, coordinating anything can take a lot of time and effort. Try to make calling one another a priority, and the best way to do that is by scheduling a specific time for them. This way, everyone can plan around the time you've agreed on, and it will be less likely that something will distract them from the call.
Talk Just Because You Can
One of the most important things about having family so far away is to think of them even when you don't have to. Be intentional about your family interactions—don't just let them come to you. If you are thinking about a member of your family, call them up or let them know somehow. This helps to feel like they can still talk to each other just because they feel like it.
Give Gifts With a Purpose
Everyone loves receiving gifts, and they're even more special when you give them out of love rather than obligation. Of course, holiday and birthday gifts are normal, but if you really want to be closer as a family, it can help to send each other gifts for any reason at all. It's a great way to show them you are thinking about them even during the more mundane times. And of course, African American greeting cards on our platform are always a great idea, especially since you can add a gift card inside.
Never Feel Like a Burden
If your family has a good relationship, the chances are good that everyone in the family wants to keep it going, even despite the distance. Although it can sometimes feel like you're intruding on their lives, remember that they want to hear from you! The distance can often make us forget how we interacted before the separation, but don't feel like you're burdening someone with your presence. They're your family, after all.
Hopefully, these ways to stay close as a long-distance family will help you and yours keep the familial bonds strong for years to come. Keep in mind the old saying, "distance makes the heart grow fonder," and make sure to stay in touch. No matter the distance, they are still your family.