How To Prepare for a Family Road Trip
How To Prepare for a Family Road Trip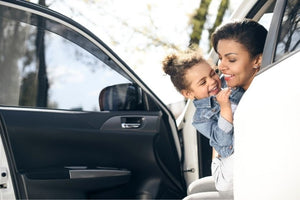 Nothing builds togetherness more than a long-distance road trip. But to achieve this degree of togetherness, you need to remove the literal and figurative roadblocks that can get in the way. Before you travel an inch, ensure that you're ready for anything the road can throw at you! Keep the following tips on how to prepare for a family road trip in mind as you plan your trip.
Bring the Car in for a Checkup
Your car isn't just a way to get there; it's a place to sleep, eat, and a place of safety. Keep it running and in tip-top shape by taking it to your mechanic, car dealer, or other service provider before you leave for your trip. They should provide an all-points inspection, paying special attention to the wheels, brakes, fluid levels, filters, and other systems. Have your tires rotated and checked for tread wear, potential bubbles and cracks, and other wear and tear. Tires should be inflated to the proper PSI as well. To keep your car humming, all the fluids need to be topped off or replaced.
Substantive Snacks
If you allow food in the car, be sure to bring snacks to break up the monotony or to fill in the time between the main meals. Make sure they both taste good and are good for you! Fast food and sugary treats can build up and ruin the mood in a car. Pack a cooler with ice cold water, small but filling meals (such as sandwiches and wraps) and a selection of healthy treats like dried and fresh fruit, crunchy vegetables like carrots and celery, beef jerky, hummus and other healthy dips, nuts and seeds, and granola and protein bars.
Skip the Screens
Electronic devices have their place, but you're trying to make memories with this trip. Store the devices away and let the kids use them only for certain stretches of time. Fill the hours on the road with games, activity books, songs, and stories. Audio books are always a crowd-pleaser. Contact your local library about how to download and play them in your car. Work your way through several book series stretched over several trips.
Plan...but Not Too Much
When considering how to prepare for a family road trip, remember not to plan too much. The key thing to remember is that it's about your family being free to enjoy themselves, see new things, and try new experiences. It's good to create an itinerary but leave some blank spaces in-between the scheduled stops. Be ready to throw caution to the wind and investigate any curiosities along the way.