On International Women's Day, we honor the Black woman
On International Women's Day, we honor the Black woman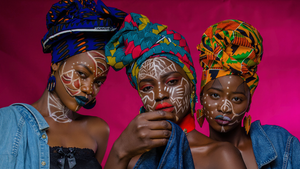 "I wouldn't be here without all of the Black women around me. Put us together and we can do anything."  -Misty Copeland
The contributions of women to the advancement of society are innumerable and their impacts are immeasurable. On this day, we celebrate, empower and advocate for women to continue to push the boundaries in both big and small ways.
 It's easy to think of this day as one to celebrate historical figures who have broken down barriers and whose impact affects women all over the country and world, but they shouldn't be the only women we honor today.
 Every woman in your life has been dealt a stack of obstacles that they've overcame whether it be in their career or their personal life. If you're a woman, you know this to be true too. So on this day, in addition to thinking of the greats such as Maya Angelou, Stacey Abrams and the like, consider your mom, your grandma, aunt, cousins, friends and yourself. Thank them for being there. Empower them to be bold. Celebrate them for being strong women that have made lasting impacts in your life.
Shop our sisterhood collection of greeting cards and show a Black woman some love today in honor of IWD 2021.