Top Reasons To Support Local Artisans
Top Reasons To Support Local Artisans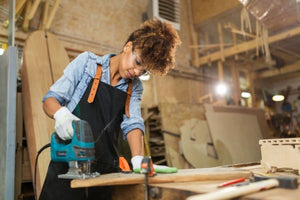 Purchasing crafts and goods from local artisans is the perfect way to support small businesses and build community. Artisans are craftspeople who produce an item or product with their own hands, and they are much more than a momentary trend. Read on to learn the top reasons to support local artisans and small business craftspeople in your community.
Deep Rooted Cultural Significance
Cultural ties run deep and wide within any community, region, or country. Most of these cultures reflect outward and project themselves into stories or art. Artisans and artists alike are highly influenced by their own past and surroundings.
A majority of the art, crafts, or goods you purchase will reflect a deeper meaning and connotation. These goods could be catalysts that ignite change, an impression that feeds culture, or a recognizable narrative of current times. When you support an artisan, you support a story, an idea, and maybe even a person's livelihood. You make culture matter, give people meaning, and make the world a bit richer in color.
Handmade Is the New American Manufacturing
When you purchase products from local artisans or craftspeople, you will find yourself in possession of high-quality items you cannot find anywhere else. This is just one of the many advantages of buying handmade products. Support for these craftspeople is support for the traditional handmade movement. Handcrafted goods and products create jobs and careers for future generations while preserving the value and importance of these skills in a technological modern era.
Sustainability for the Long Haul
One of the top reasons to support local artisans is to lower our carbon footprints as consumers. Products from artisans are sustainable alternatives to many items produced in bulk by problematic industries. While the modern-day role of these artisans can change, evolve, and adapt to our society, they will continue to conserve culture and benefit our ecosystem for years to come.