Ways to Celebrate Valentine's Day
Ways to Celebrate Valentine's Day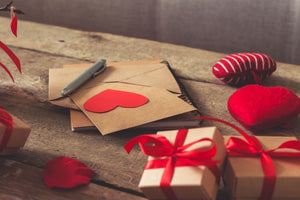 Now that the winter holidays have passed, you've probably had your fill of festivities. Or maybe you're already marking the days down until next December because it didn't nearly last long enough. Whatever the case is for you, it's important not to forget another holiday that's coming around the corner—Valentine's Day. While other celebrations might require a set schedule or event that your family traditionally follows, Valentine's Day's advantage is that you usually have a bit more freedom to choose what you want to do each year. In addition to sending greeting cards, check out these ideas for inspiration:
Pass Out Sweets
Passing out sweets is uncomplicated but often welcomed by all. Visit your local grocery store or supermarket and find some novel chocolates or other candies. You could also bake brownies or cupcakes for your sweetheart, family, and friends. Now could be the perfect opportunity for you to learn a new recipe that is fully transferable to other times of the year too.
Serve Breakfast in Bed
One way to pleasantly surprise your significant other is by serving them breakfast in bed. Cook some of the classics, like eggs, toast, bacon, pancakes, or waffles. You can get creative with the eggs or pancakes by making them into heart shapes as well. Present your offering on a bed tray table (don't forget the coffee). Your loved one can enjoy a relaxed, delicious breakfast, and your effort shows how much you care for them.
Plan an Exciting Activity
Maybe you get bored at home or dining out and would rather go outside and do something fun together. You can plan with your significant other in advance for what you will do on Valentine's Day. The options are limitless, as long as both of you are in agreement about what to do. Consider a hike, cycling through a park or forest preserve, or something extreme like skydiving. Make the day one to remember with exciting activities that satisfy your appetite for activity and adrenaline.
Have Dinner with Friends
You don't have to be in a relationship to enjoy Valentine's Day. You can easily meet with a group of friends and have a casual dinner together at your favorite spot, eating delectable food and appreciating each other's company. Another option is meet at one person's house and hold a potluck where everyone brings one dish. Each of you can show off your cooking skills and try a variety of foods you might not see in a typical restaurant.
Decorate Your Home
Whether you'd like to make a romantic dinner for two or invite friends over, decorating the home adds an extra touch. You can arrange flowers on tables or put up streamers and balloons around the main areas, including the living room, dining room, and kitchen. Don't overlook special lighting for the occasion. Just as you may string lights around your house at Christmas, you can find Valentine's Day-themed lights to introduce a romantic glimmer to your interior design.