Ways To Celebrate Your Friend's First Home Purchase
Ways To Celebrate Your Friend's First Home Purchase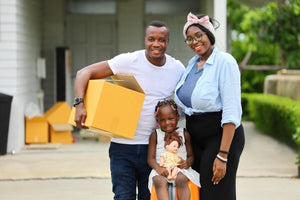 Nothing compares to the excitement of the first home purchase. To make sure your loved ones have a special day, why not explore all the different ways to celebrate your friend's first home purchase?
Sweat Equity
You can never have too many helping hands. Movers are expensive and often only hired for larger furniture pieces. That means much of the home with being moved by the owners. In other words, your friends need your help. Nothing says, "Welcome to your new home!" like hours of manual labor.
A Housewarming Gift
With every new home, there seems to be an endless list of things you need. From the practical to the impractical, the perfect housewarming gift can be just what a new homeowner needs. Giving one is also great if you don't live nearby, but you still want to do something kind for your friend.
A Surprise Party
For a new homeowner, throwing a housewarming party amid everything can be too much stress to handle. A surprise party allows them to celebrate their massive milestone in a stress-free environment. Though if you decide to have it at the new house, don't break anything!
Make Them a Meal
Moving is exhausting; the people doing it rarely have time to eat anything save fast food. The process of unboxing can take days to finish. It could be a while until new homeowners are able to get to all their cooking utensils and other kitchen necessities. That's why bringing your friend a home-cooked meal could be the perfect way to congratulate them.
There used to be a time when the freezer of someone moving would be packed with weeks' worth of frozen casseroles from friends. Although that trend may have fallen out of style, you and your friends can be the ones to bring it back. 
Write Them a Letter
Few moments are as seminal in a person's life as the purchase of their first home. So, give them a card, and tell them what they mean to you. Letters have fallen out of fashion with the rise in technology; however, this has increased their meaning. People get such few letters in their life that a heartfelt one from a loved one is something people keep for the rest of their lives.
One of the most significant moments in a person's life is the purchase of their home. There are many ways to celebrate your friend's first home purchase, but the most important thing is making the celebration equally as special.