Ways To Get in Touch With Nature
Ways To Get in Touch With Nature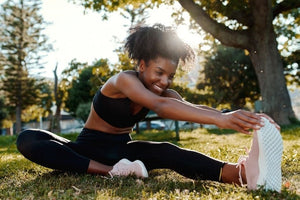 With the realities of the world we live in, at times it can, unfortunately, be hard to get in touch with and enjoy nature. So, take a stand and don't let current events disconnect you from the outside world. Instead, do what you can to fight it. If you are looking for ways to reconnect, continue reading below for a short list of ways to get in touch with nature. Try these today—there is really nothing better!
Take a Step Back
Sometimes all you need to do is just take a second and step back. The craziness and business of life can get the best of you—but don't let it. Make sure you put yourself first and don't let the realities of your life get in the way. Instead, take advantage of the fact that nature is all around you. It really is as simple as stepping outside and looking up at the sky. 
Choose a Nature-Related Hobby
By picking a hobby connected to nature, you will always have a way to reconnect in the busy hectic times. There are numerous hobby options out there depending on what you are interested in. If you are a yoga lover, it is as simple as taking your yoga outside under the open sky. And if you are looking to make a difference in the environment, you can investigate hobbies such as beekeeping to be able to make your impact. All you would need is the proper tools to get started!
Whatever nature-related hobby you choose, it will be a great way to spend your time and get you reconnected and enjoying the outdoors!
Put Down the Technology
Between our phones and our televisions, technology is always around and always distracting us. But nature is right outside our front doors, waiting to be enjoyed. Be conscious of how much time you spend with technology, and put down your phone or turn off your TV when you catch yourself spending too much time with either. This will give you more time to connect with nature.
These three ways to get in touch with nature are really the best ways to start reconnecting with the outside world. Be proactive: make these changes today to experience their benefits sooner. Your body and mind will thank you.