Ways To Prepare for Your Wedding
Ways To Prepare for Your Wedding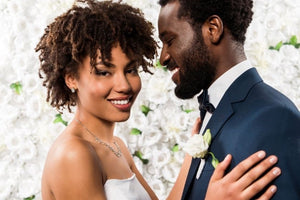 Friends and family will soon gather for one of the best days of your life—your wedding. However, you have plenty of tasks to check off your to-do list before the wedding takes place. So before the big day, be sure to learn the ways to prepare for your wedding.
Engagement Photos
Photos are one of the best ways to capture special moments forever. Of course, your engagement days are special too, so why not capture a few of those moments as well? You can pick a beautiful location, hire a photographer, dress up, and have fun with your partner.
Bridal Shower
Of course, one of the most important ways to prepare for your wedding is to host a bridal shower. Bridal showers are a wonderful way to celebrate your wedding with the people you love. You can plan fun activities, eat delicious food, and spend quality time with your favorite group of friends and family. In addition, you will probably receive plenty of fun, useful gifts from all your relatives and friends.
Visualize the Perfect Wedding
Since planning is a significant part of the wedding process, it is essential to visualize the wedding day in your head. What will you and the other ladies wear? What will the groom and the other men wear? Locations, festivities, decorations, food, and more are all elements that you should consider at this time. If your guests need a little help deciding what to wear, be sure to have a guide to wedding attire for men ready to go and explain the options for the ladies. Imagine what your dream wedding would look like, and if you need a little inspiration, be sure to look at Pinterest and Instagram for superb ideas.
Prepare the Vows
Sometimes, it can be difficult to come up with the perfect wedding vows on the spot. Instead, try writing down what you want to say and then adjust the wording until it's perfect. Of course, there is no need to memorize your speech. This process just gives you an idea of what you want to say, and whatever you say will be perfect if it comes from the heart.
Strong Support System
One of the best ways to prepare for your wedding is to build a strong support system. Planning and preparing for the wedding is a lengthy process, so it always helps to have family and friends nearby to lighten the load. Mothers, aunts, sisters, friends, and many others can be a tremendous help with the process. Also, planning a wedding is a lot of fun, so it's a great time to bond with all the loved ones in your life.